Study finds accountability a major issue with cybersecurity
Disclaimer: The views and opinions expressed in this blog are those of the author(s) and may not reflect the official policy or position of Excelsior College. Excelsior makes no claim regarding the suitability of the content for all audiences.
To succeed in today's highly digitalized environment, businesses have to be quick. But they also have to be safe. And finding a balance between the two is where many are running into issues.
The rapid proliferation of electronic devices and wide-spread adoption of the Internet of Things has given organizations a way to streamline operations, optimize processes and enhance their overall efficiency. However, it is a two-fold issue: The more advanced and available the technological innovations become, the increasing number of risks they present. The same artificial intelligence and digital technologies used to help facilitate success for a business are the same ones that threaten it.
This is why, as a recent CIO report revealed, more corporate executives are beginning to place a stronger emphasis on IT security, with the majority of CEOs saying that making cybersecurity improvements is among the top of their goals. The problem is that not enough C-suite leaders possess the know-how or experience needed to thoroughly and effectively handle risk mitigation and response planning in today highly-technical environment. Computer intelligence and IT security is not a one-and-done deal; as the speed and capabilities of digital technologies evolve, so must an organization's strategy for protecting them.
Cybersecurity vulnerability issues: lack of awareness and readiness
Tatium and Nasdaq recently conducted a study that indicated there is a "widespread lack of personal and organizational accountability for the protection of a company's most sensitive data." The research report, titled "The Accountability Gap: Cybersecurity and Building a Culture of Responsibility," found that corporate executives today are not adequately adopting the safeguard solutions needed to prepare for cybersecurity challenges, putting them at extreme risk for disruptions and data breaches that can lead to reputation damage and financial loss.
"There's a cybersecurity accountability gap among corporate executives today ."
It is imperative that businesses are urgent in their attempts to rectify this issue, especially considering the complexities that corporate leaders struggle with today will likely only accumulate and intensify as the IoT continues to advance. The researchers collaborated with over 1,500 business executives and professionals and identified seven major challenges related to cybersecurity: cyber literacy, risk appetite, threat intelligence, registration and regulation, network resilience, response and behavior.
A major issue the study found is contributing to cybersecurity vulnerability is a gap between an organization's awareness and readiness in threat detection and risk mitigation. And it seems a glaring problem is the inability of business executives in understanding cybersecurity language and terminology.
For example, 91 percent of board members that were highly vulnerable (meaning they had low awareness and readiness) said they were unable to understand a cybersecurity report and just 10 percent regularly receive information regarding potential threats relevant to their business. Furthermore, nearly all, or 98 percent, admitted they were unsure whether the organization's networks, devices and users are always tracked and 87 percent said the malware and antivirus software used isn't regularly updated.
To achieve optimal levels of cybersecurity, a business needs to do more than just get information about what the possible risks are. They also need to know what the potential implications of each threat are and be able to understand how to best deal with them.
"Even when an organization has the best technology in the world, if the people who are safeguarding that organization's most trusted information don't know how to be accountable and responsible, the company is still at great risk," the report explained.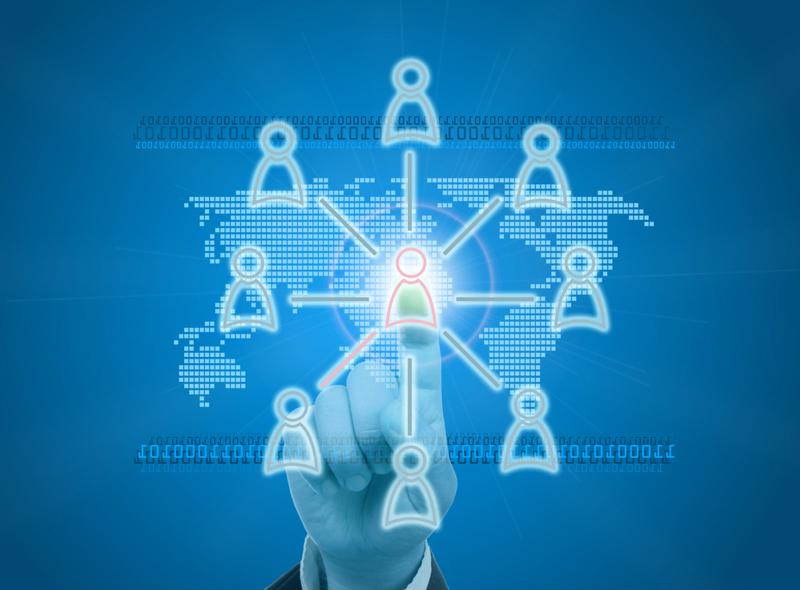 Bridging the accountability gap
An important step that the study suggested businesses today must take is to move away from the conventional thinking that computer security is an issue isolated to the IT department. Cybersecurity threats affect an organization at all levels. Therefore, it is essential that protection measures are embedded throughout the company. IT and security professionals are not the only employees responsible for cybersecurity.
The report added that organizations must create a "culture of openness" that makes it easier for technologists to collaborate with C-suite professionals in a way that enhances security planning. In addition, companies are encouraged to develop the experience of all staff members, from the board of directors down, on cybersecurity. This is something that is severely lacking in many businesses, the study revealed, with just half of respondents saying that that they have received cybersecurity training.
At The National Cybersecurity Institute, we understand that providing people with the advanced training and education they need to protect business operations and computer systems is a key component in organizational success. That is why we offer a wide range of programs and preparation courses that arm professionals with the insight, experience and skills needed in cybersecurity roles and positions. We offer training in the latest IT security programs, as well as specialized classes for particular levels, such as the eight-hour course for Cybersecurity Awareness for Managers and Supervisors.