A Guide to Data Protection While Traveling Abroad
Disclaimer: The views and opinions expressed in this blog are those of the author(s) and may not reflect the official policy or position of Excelsior College. Excelsior makes no claim regarding the suitability of the content for all audiences.
Summer and early Fall are the perfect times to travel, and many people will venture outside of the U.S. However, while they are booking plane tickets, making hotel reservations and packing, they may overlook an important aspect of international travel: cybersecurity. Chances are when you go on vacation, your electronics are coming with you. Items like your cell phone, laptop and tablet present security risks abroad just like they do at home. In fact, you are often even more vulnerable to cyberattack overseas because you can be faced with unfamiliar networks, language barriers and new types of cyberthreats. Here are some suggestions to help keep yourself digitally secure while traveling.
Before traveling
If you are traveling for business and do not want to risk losing personal or professional data, getting a loaner phone is a smart option. This is simply a device you rent from your carrier or an electronics store. It has none of your personal information, but it will keep you in touch with people back home. For laptops and tablets, perform a full system backup and ensure that you have adequate malware protection installed. It is also a good idea to purchase a radio frequency identification secure sleeve for the credit and debit cards you will be taking on your trip. This can prevent bad actors from using RFID to steal your financial information.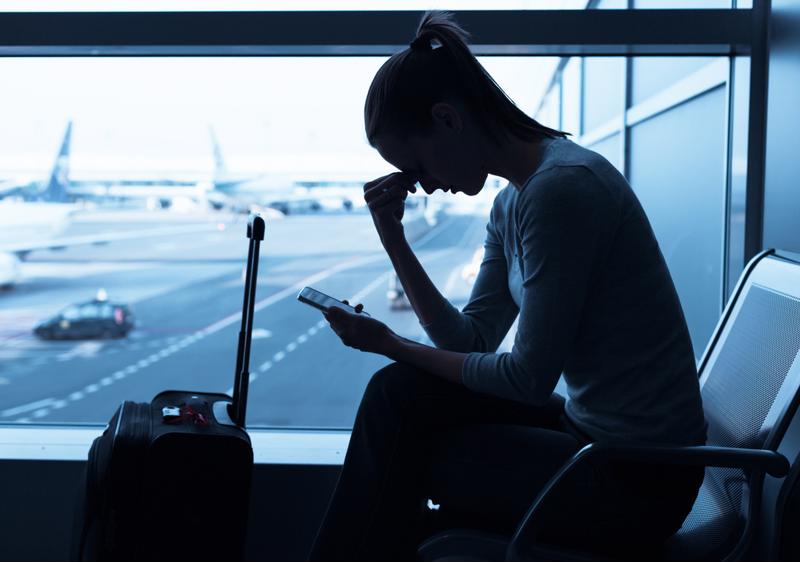 In-country
When connecting abroad, try to limit yourself to networks with VPN connections. If no VPN is available, use HTTPS connections. Remember that all cyber cafes and public Wi-Fi networks could have keystroke tracking software and extraction software designed to steal your personal information. Be especially cautious of unofficial wireless networks in airports. It is suggested that you leave your mobile devices in airplane mode whenever they are not in use to limit the risk of unwanted remote access. Should your mobile devices or banking cards get lost or stolen while you are traveling abroad, report the items missing to the appropriate channel as soon as possible. For more information on what to do if these items are stolen or hacked, read the National Cybersecurity Institute's post on the subject.
Returning home
Even if your mobile devices and banking cards made it home safely with you, you are not completely in the clear. Upon your return home, you should have all the devices you brought on your trip scanned for spyware and malware. If you find that one of the devices has been compromised, reset it and use the backups you created before your trip to restore them. You should also check your bank statements for any suspicious activity.
Traveling, even for business, should be enjoyable and relatively stress-free. While the risk of cyberattack abroad is higher and very real when away from home, you can reduce your vulnerability by following the best practices outlined above. If you are interested in becoming one of the individuals fighting cybercrime abroad, you should consider getting a degree in the field of cybersecurity. The National Cybersecurity Institute offers a variety of programs designed to train a cybersecurity workforce, some of which may be on the frontlines of international cyberdefenses. For more information on these programs, visit NCI's website today.
Source
http://www.nationalcybersecurityinstitute.org/international/my-insurancecredit-cardstore-just-got-hacked-what-should-i-do/