Health care cybersecurity needs process, policies and people
Disclaimer: The views and opinions expressed in this blog are those of the author(s) and may not reflect the official policy or position of Excelsior College. Excelsior makes no claim regarding the suitability of the content for all audiences.
As security breaches continue to hit businesses across all industries, both companies and government agencies are ramping up efforts to improve cybersecurity. Being one of the slower adopters of digital technology, the health care field is plagued by enormous amounts of security vulnerabilities and risks.
Data gathered by research firm Frost & Sullivan showed that since 2009, more than 154 million patient health records have been breached, with over 113 million of these incidents occurring in 2015 alone. Almost all, or 98.1 percent, of these breaches are attributed to IT incidents and cyberattacks.
"Cybercriminals find healthcare systems to be a particularly appealing target for attack."
The source also revealed data breaches cost health care providers an average of $2.2 million and the industry as a whole more than $6.2 billion. Due to outdated systems, loosely monitored computer networks and a lack of IT professionals, cybercriminals find the critical infrastructure of hospitals and medical facilities to be particularly appealing targets. Adding to the attractiveness of health care systems is the sensitive information and data they contain.
"Hackers and ransomware criminals are trying to hunt down health care information because it's so much more valuable now than even financial data," Roberta Katz, EMC Healthcare-Life Sciences Solutions Director explained to Healthcare IT News.
The source reported that when it comes to data maturity, only 8 percent of U.S. businesses are considered "ahead of the curve." Contributing to the problem is that the majority of organizations have on-premise IT systems and fewer than 30 percent use cloud-based solutions. To improve risk mitigation strategies, it is necessary for companies to adopt a more modernized approach to cybersecurity, which includes updating data policies. However, there are many challenges that make doing so difficult.
What's preventing information security?
The recent HIMSS 2016 Cybersecurity Survey revealed that over the past year, 80 percent of health care providers said a major security incident affected their organizations. And although more than 85 percent made cybersecurity more of a priority, there is still definite room for improvement. Organizations said the biggest barriers preventing a stronger information security strategy include:
Lack of cybersecurity professionals (nearly 60 percent).
Limited financial resources (about 55 percent).
Growing cyber risks (49 percent).
While there are essential steps organizations must take to ensure cybersecurity, government and regulatory agencies play a crucial role as well. A report published by Health IT Security and Xtium highlighted some of the biggest challenges businesses in the healthcare industry currently face, such as the stricter enforcement of HIPAA and HITrust Common Security Framework compliance.
In addition, the source explained the biggest security risk is small- and medium-sized organizations because they generally do not possess the mature IT infrastructures, cybersecurity skills or systems needed to appropriately deal with the ever-evolving cyberthreats of today. However, regulators are making efforts to help resolve the issue of SMB breaches.
The HHS Office for Civil Rights has decided to increase resources dedicated to assessing smaller security breaches – meaning those that affect 500 or fewer people. The OCR announced plans to identify and correct deficiencies within the HIPAA systems and gain a better understanding of compliance-related issues.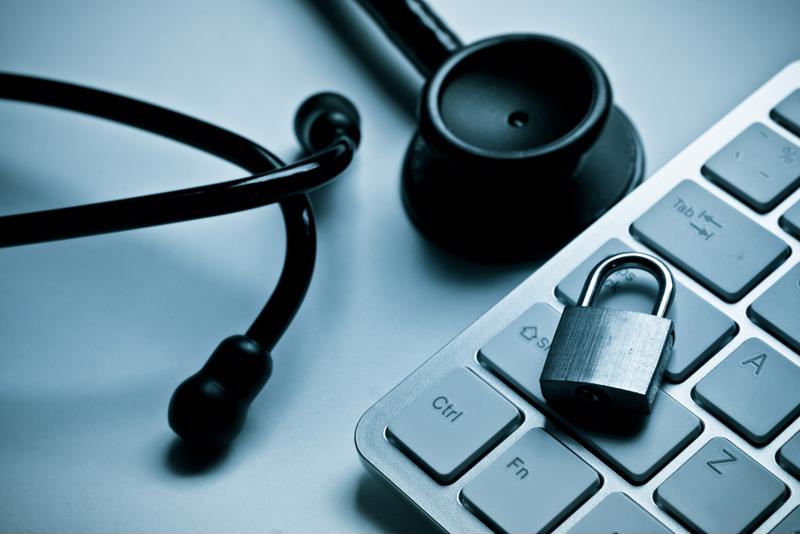 Computer protection: Process, people and policies
When it comes down to it, cybersecurity is about people – those responsible for implementing and carrying out the information security and risk mitigation practices, policies and processes. Prioritizing IT security initiatives must start with the C-suite and extend throughout every level of the organization. Not all cybersecurity incidents occur from external hackers or cybercriminals; sometimes data breaches are attributed to internal users. Furthermore, making sure each employee is educated, informed and aware on best cybersecurity practices is crucial for ensuring they won't fall victim to hacking schemes, such as spear-phishing emails.
At The National Cybersecurity Institute, we offer training courses designed specifically to give professionals at all levels the proper skills and experience needed to help protect their health care organizations' critical infrastructure. One of the most effective and industry-specific courses to consider is our (ISC)2 Health Care Information Security and Privacy Practitioner (HCISPP). This three-day training offers an in-depth review of the current security risks plaguing the health care industry, including pertinent information about the regulatory landscape, third-party risk management and health care privacy. Furthermore, for those interested in earning IT certifications, the training helps prepare them for the HCISPP exam.